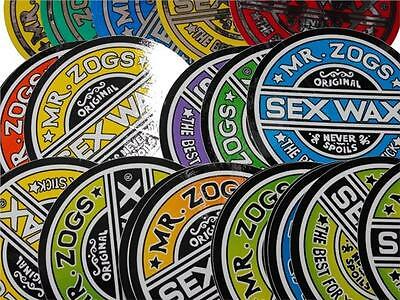 Is there really a Mr Zog?
Yes, Mr. Zog is a real flesh and blood person whose full name is Frederick Charles Herzog, III. Zog grew up in Orange County, California, surfing the local breaks, such as Trestles, Church and Doheny. His first surfboard was a used Velzy Jacob Balsa, which he purchased for $90.
Not wanting to stray too far from the beach, Zog attended the University of California at Santa Barbara–a school located on a bluff overlooking the ocean with a host of nearby surfing spots, including Campus Point, Driftwood, Depressions, Sands, Haskells and El Capitan.
After graduating from UCSB, Zog remained in the Santa Barbara area and opened a small surf shop, supporting himself by shaping and selling boards. Some of these boards with the "Zog Surfboards" or "Wave Delineation" logos are still in circulation today. While operating his surf shop, Zog met Nate Skinner, the chemist who worked with Zog in developing the formula for Sex Wax.
Since 1972 Zog has dedicated himself to manufacturing and marketing Sex Wax and other surf-related products. He continues to surf and gets into the water whenever possible. Zog has been married for a zillion years, and if you ever make it to a beach in the Santa Barbara area, you just might see him paddling out with his two sons, Erick and Cody.